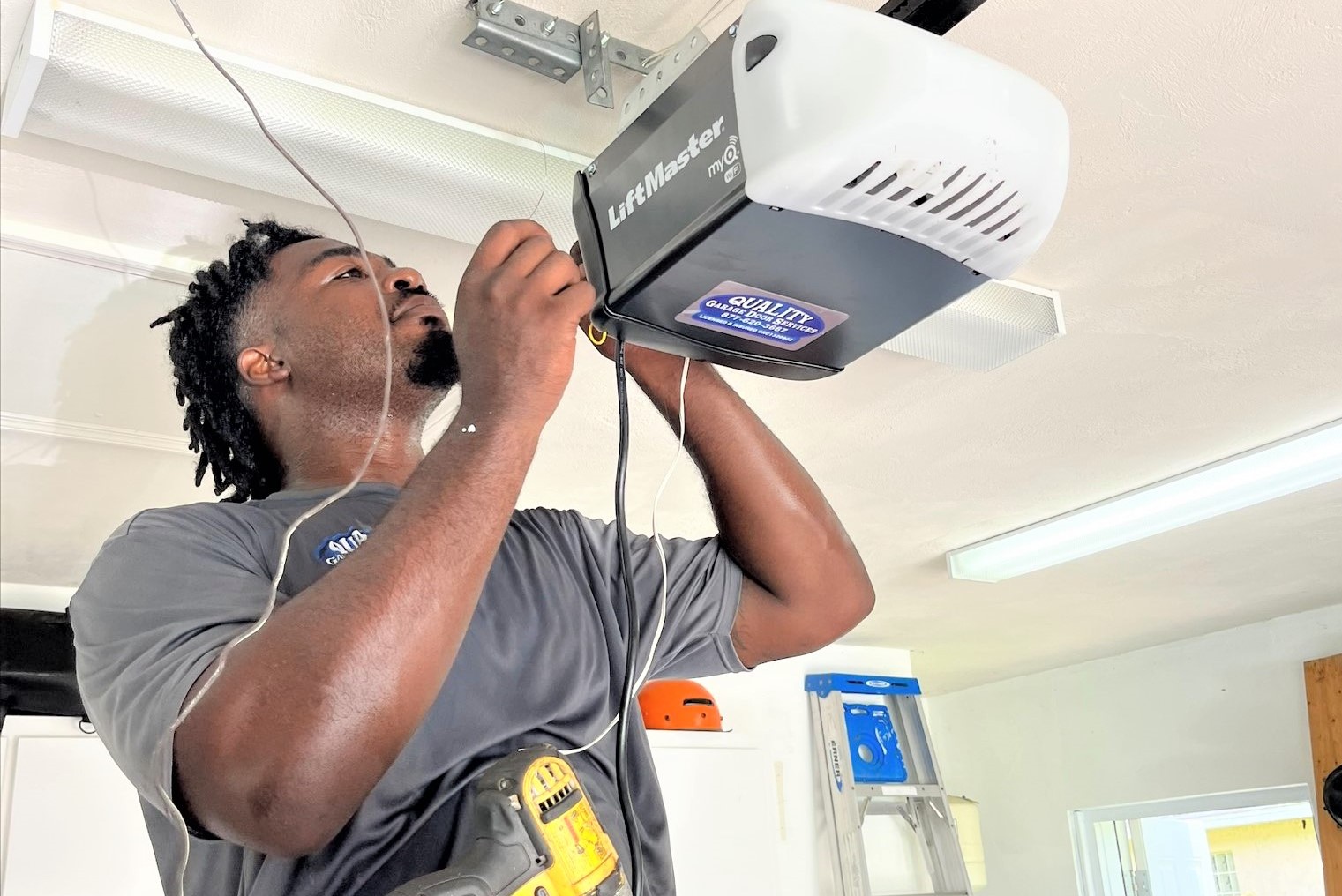 Garage Door Opener Repair & Installation
One of the most common requests we get is to come out for garage door opener repair. Interestingly, many times its not actually the opener that is causing the problem but instead it is other factors that ultimately make the opener unable to work. We are experts when it comes to garage door opener repair and know how to fix any brand opener, any make and any model. We know what contributes to the problems they ultimately get hung up on and can save you a lot of money by finding them and fixing them without touching the more expensive moving parts.
Garage door opener repair is a complex and specialized task that requires very specific training. The replacement parts are very small and any errors made in installation or testing can break the opener even more. Many times tearing down the old opener and installing a state of the art, new, high tech motor can be a better solution since we can sell and install them so affordably these days. Many of our customers are surprised when we tell them that we can tear down and haul away their old opener, provide them with a brand new, high tech opener with great new features, install new track, new safety eyes, get everything perfectly adjusted and even provide 2 remotes and a wall mounted button for almost the same price as fixing the old, existing motor.
We can of course work on and perform superior garage door opener repair and will always try to help any way we can while keeping your costs low and affordable.
If you are a resident or business owner of Florida or the surrounding areas and need fast, dependable, experienced garage door opener repair, please give us a call today. We look forward to helping you with your garage door opener.
Quality Garage Door Services -
Florida #1 Garage Door Company