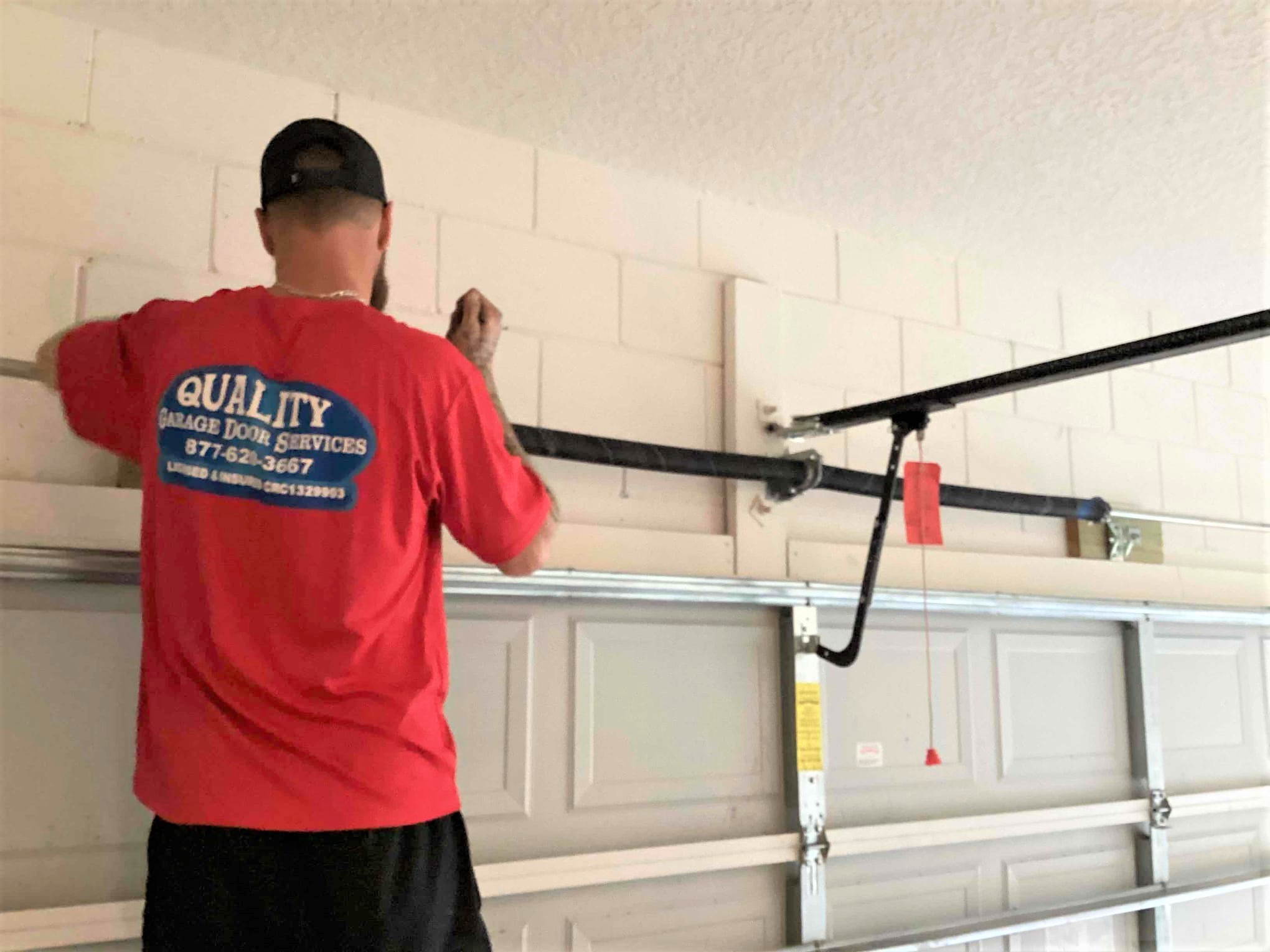 Garage Door Spring Repair & Replacement
Did your garage door spring break? Quality Garage Door Services of Florida specializes in garage door spring repair and torsion spring replacement! We are experienced experts when it comes to replacing broken garage door springs. Florida residents and building managers call us every day for garage door spring repair and to replace snapped springs. Its an urgent and common problem that needs to be addressed right away. The Florida community has a solid reputation of trust and dependability and we are proud to serve you. When you are in a jam and need prompt, professional, affordable garage door spring repair, give us a ring!
The garage door spring holds the majority of the weight of your garage door and is the main assistance to the opener that lifts the door up and down. Its not the motor that lifts the door actually! It is the spring that does most of the heavy lifting. That is why its just a matter of time before they break and you need to call someone for garage door spring repair.
Other garage door companies use cheap, flimsy springs that can break within months or even weeks of getting replaced! Sure it will work on the day that they replace the spring but depending on how much you use the door these garage door springs will not last nearly as long as they should. We never use cheap springs and only use the highest quality that last. They are still very affordable in price but we wont need to be coming back anytime soon because you have another broken spring. We use high cycle springs that keep your door running up and down for hundreds and hundreds of cycles.
When you need garage door spring repair think Quality! Give us a call today and we will make sure your garage door spring gets replaced correctly, professionally and affordably!
Quality Garage Door Services -
Florida #1 Garage Door Company